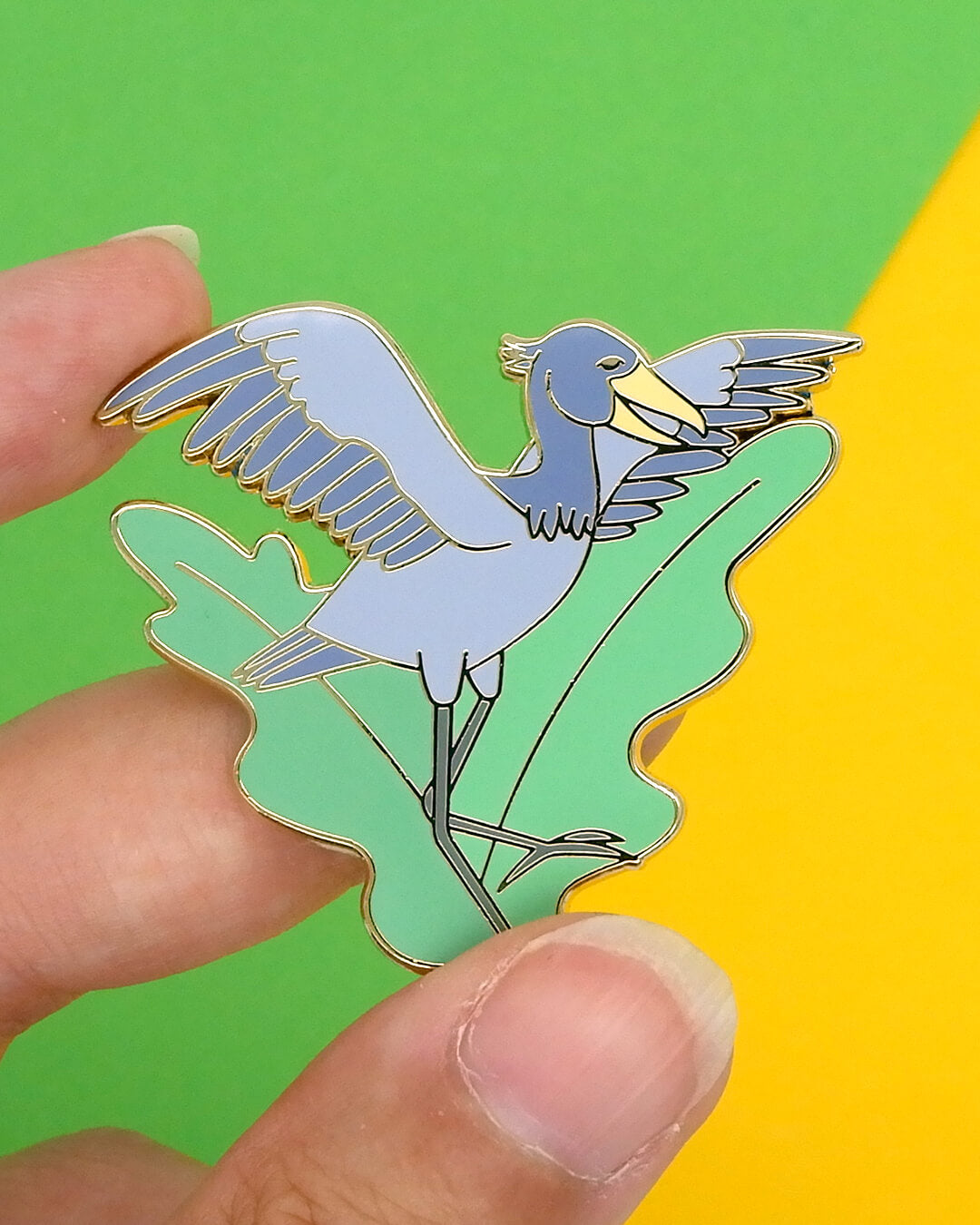 Calling my fellow animal lovers! If you love pins and super cute animals then sign up to my pin club - made for animal lovers by an animal lover!
Every month, pin club members will get a new wildlife inspired, hard enamel jewellery grade pin sent straight to their door! You'll get super lovely mail and feel amazing about it cause you'll be helping wildlife every single month as 10% of your subscription will be donated to wildlife conservation! 
Subscriptions are currently open for the October pin - the shoebill! Sign up before 23:59 EST on October 1st to get this pin! 
Shoebill pins will ship the first week of October 2023!
Pin club members always get a gorgeous hard enamel pin designed by me at the start of every month - an amazing way to build your pin collection! Extra pins will be added to the shop once all the pin club subscriptions have been shipped.
How this works;
• You'll be billed for your first month on the day you sign up (so if you sign up on July 6th you'll be billed immediately for the August pin)

• Your next billing date will be September 1st for the September pin! Every month after you sign up you'll be billed on the 1st.

• I pack and post all pin club subscriptions within the first week of the month - so keep an eye out for that dispatch e-mail!

• You get total control of your subscription! Skip your next delivery or edit your subscription at any time

• Want to see what the next design will be? I always share it on social media and my VIP list at the start of each month! Follow me @hatchlingmakes and sign up to never miss a reveal.
• 10% of every subscription is always donated to wildlife conservation - so you're helping save wildlife for future generations with every pin you receive!
Please note!
If you order multiple items with your first pin club subscription it will all ship together! If you are purchasing items as a gift then please bear this in mind. If you would like to receive your other items with my usual 2-3 day dispatch then please place separate orders.
For some countries, customs fees may apply. The buyer assumes all responsibility for paying these fees. This now includes all countries that are part of the EU as the UK is no longer part of the free trade agreement as of Jan 1st, 2021.

I aim to ship all items within 2 - 4 business days. All orders are sent through Royal Mail. International orders are processed through Royal Mail and then handed to their partner company in your country (normally the regular postal service). Courier delivery is not available at this time.
10% from every sale from this product will be donated to wildlife conservation organisations through Work For Good.
This month we're fundraising for RSPB.
Click here to find out more