Harlequin Frog Vinyl Sticker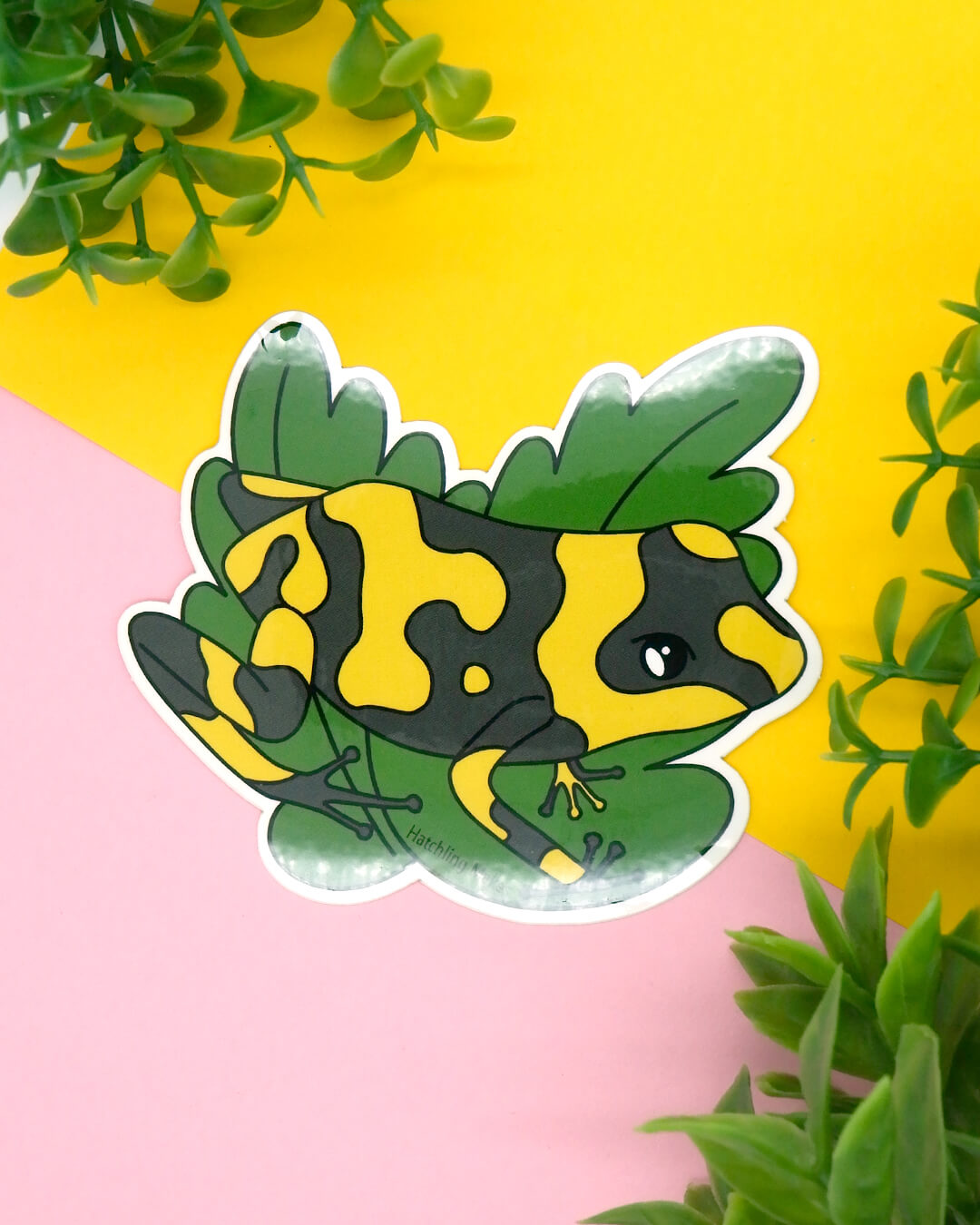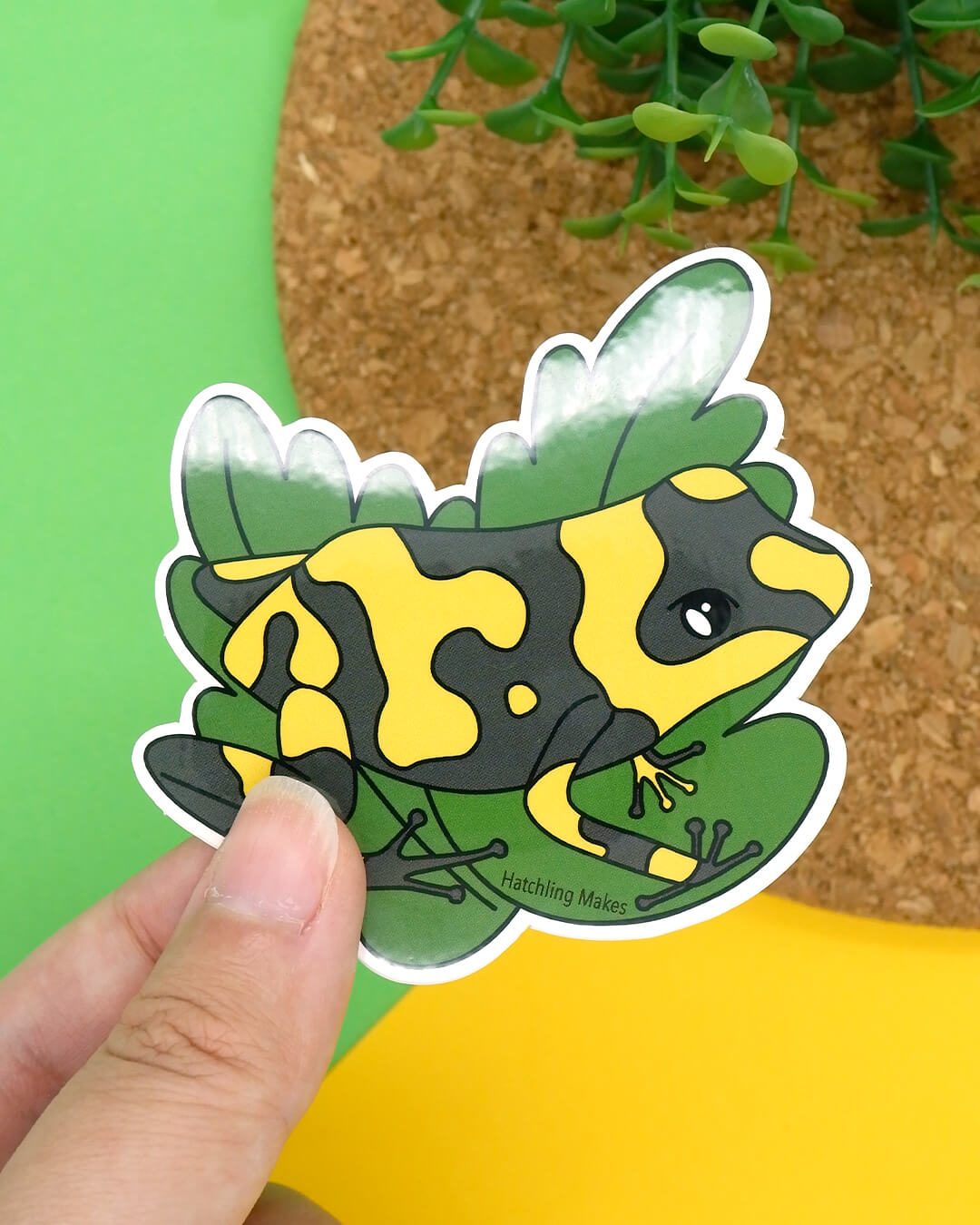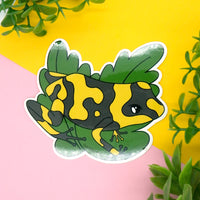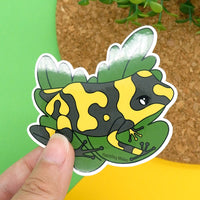 Harlequin Frog Vinyl Sticker
Show off your love for poison dart frogs with this stunning harlequin frog sticker!

With its vivid yellow and black pattern it's sure to be a standout in your sticker collection! Pop it on your laptop to show off your love for these underrated animals!

My vinyl stickers are made with PVC free vinyl making them some of the most environmentally friendly vinyl stickers available plus they have UV protection so you could even pop this on your windows and it'll still look great for a long time to come! 

Each sticker is roughly 8cm long.

Please note colours may differ slightly from your screen to real life!

For some countries, customs fees may apply. The buyer assumes all responsibility for paying these fees. This now includes all countries that are part of the EU as the UK is no longer part of the free trade agreement as of Jan 1st, 2021.

I aim to ship all items within 2 - 4 business days. All orders are sent through Royal Mail. International orders are processed through Royal Mail and then handed to their partner company in your country (normally the regular postal service). Courier delivery is not available at this time.
10% from every sale from this product will be donated to wildlife conservation organisations through Work For Good.
This month we're fundraising for RSPB.
Click here to find out more